THE ORGANISERS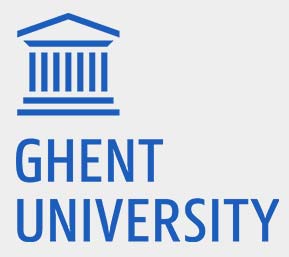 CONGRESS DATES AND DEADLINES

April 7th: Deadline abstract submission

May 7th: Notification of abstract decision

May 15th: Early registration deadline

July 15th: Late registration deadline

July 15th- Aug 15th: Late registration fee + 50€ administrative fee

August 26-30th: TIAFT conference
OUR PARTNERS



Scientific Program
The 56th TIAFT conference is co-hosted by the Society of Hair Testing (SOHT) and the Toxicological Society of Belgium and Luxembourg (BLT). The congress program will consist of traditional TIAFT scientific topics such as an alternative session including alternative sampling techniques and detection in alternative matrices, a Drugs and Driving session, an NPS session, a Post-mortem session, an Analytical session and a Doping session. In addition, as it is co-hosted by the SOHT, there will be a whole session dedicated to the implementation of hair analysis.

Invited world-renowned experts will start each session with a keynote speech to present the latest and up-to-date research in the field.

Besides the conventional presentations and poster sessions, flash poster presentations will be given during the lunch break to give a lot of younger scientists the opportunity to present their work.

NEW : flash poster presentation

Some posters will be selected by the scientific committee for a flash poster presentation. The authors will be given a couple of minutes to highlight their research for a small audience.
---
Social Program
Sunday 26/08/2018: Opening Reception in the Museum of Fine Arts (MSK)
Tuesday 28/08/2018: Young Scientist's Evening
Wednesday 29/08/2018: Visit of Bruges, with Dinner in Belfry
Thursday 30/08/2018: Sporty Farewell Dinner
---
Download programme
---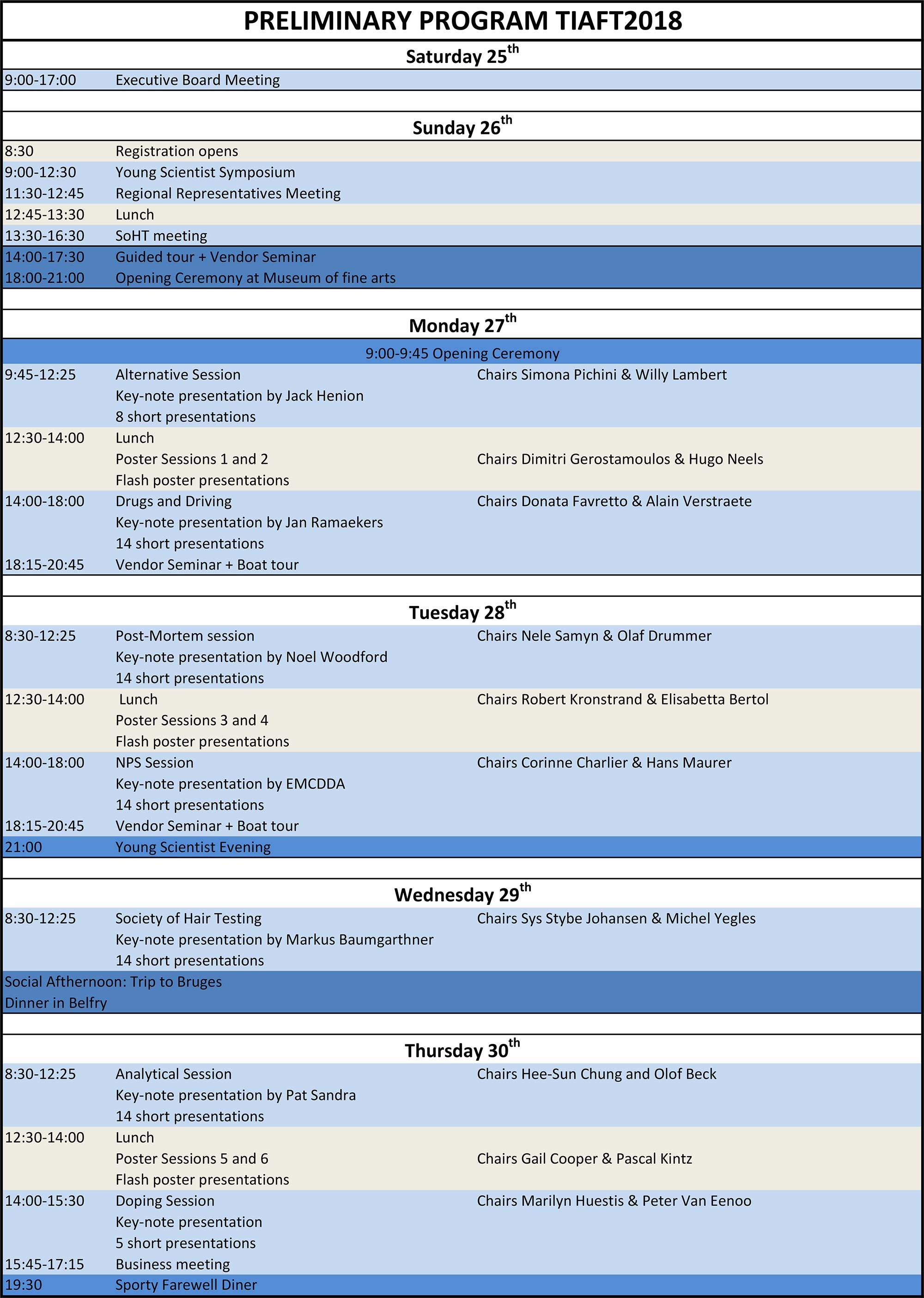 ---
The International Association of Forensic Toxicologists - Ghent Belgium