THE ORGANISERS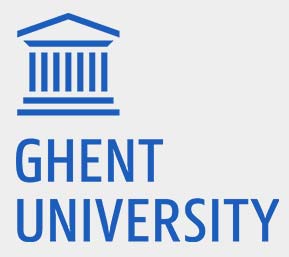 CONGRESS DATES AND DEADLINES

April 7th: Deadline abstract submission

May 7th: Notification of abstract decision

May 15th: Early registration deadline

July 15th: Late registration deadline

July 15th- Aug 15th: Late registration fee + 50€ administrative fee

August 26-30th: TIAFT conference
OUR PARTNERS



Traveling to Ghent: How to get there
Ghent is centrally located in Europe, at the crossroads of highways between Amsterdam, Paris, London and the Ruhr Area. The city is easily accessible by car, by train and by air.

The Board meetings, the Young Scientist meeting and the Conference will take place in the International Convention Centre (ICC) in Ghent, which is situated in the city's park area. The Welcome reception will be held in the Museum of Fine Arts and the Farewell dinner in the Sports arena ''t Kuipke". These locations are also situated in the city's park. The distance of the park area to the city centre and most hotels is about 15-30 minutes by foot, but is also accessible via bus or tram.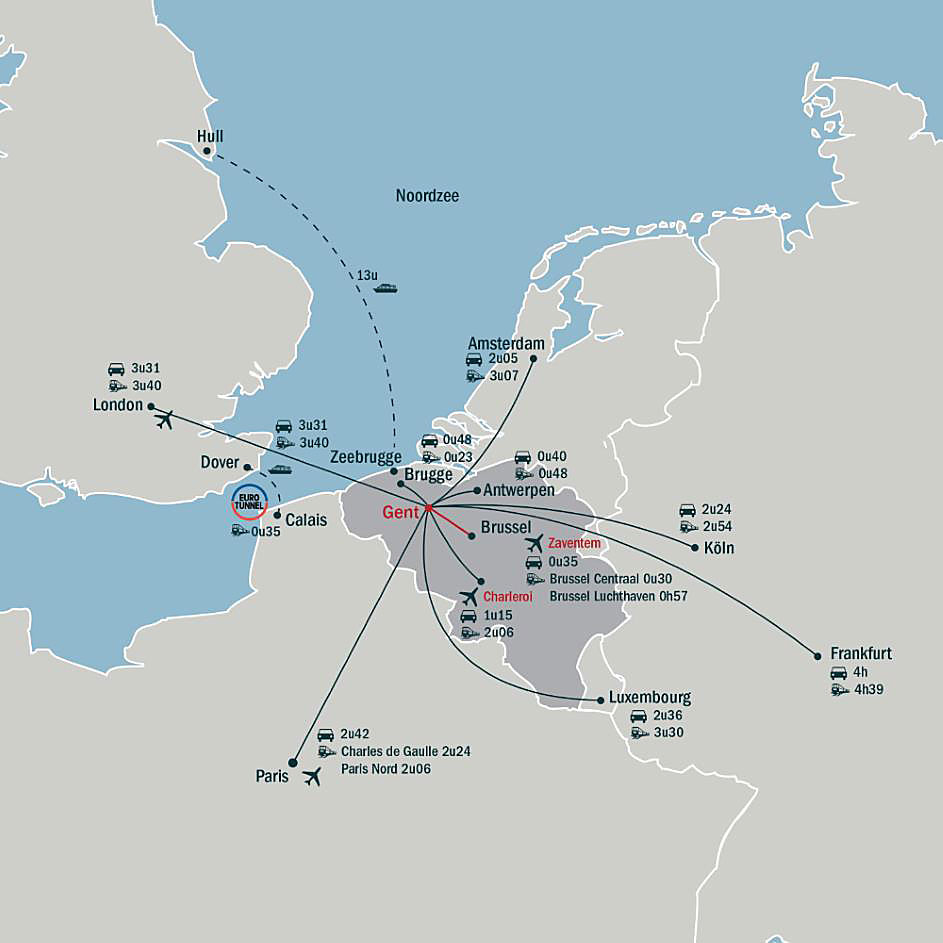 By air
The international Brussels National Airport is located ca. 45 minutes from Ghent. Arriving at Brussels/Zaventem airport: The Airport City Express conveniently leaves from within the airport building (floor -1). Direct trains to Ghent run every 30 minutes and take about an hour. Tickets can be purchased through the onsite vending machines and cost between 16 Euro (2nd class) and 21 Euro (first class).

Charleroi Brussels South Airport:
There are two options for travelling between Charleroi (Brussels South) Airport and Ghent:
Option 1: by bus

The bus company Flibco is offering a direct shuttle bus to and from the station of Ghent with a frequency of 9 trips a day (there and back). Using this service, you will travel more comfortably; it's cheaper and often also faster than other transport alternatives (train, combination of train and bus). Booking is mandatory.

Option 2: by train

To travel to Ghent by train you first need to take a train to Charleroi Sud Railway Station. A ticket "billet bulk" can be purchased at the bus stop (door n°2) at the airport. From the Charleroi Sud Railway Station you can take a train to Ghent Sint Pieters Station. Train schedules are available here. Note: The journey will take about 2 hours.

Option 3: by taxi

Taxi rides to and from Brussels South Charleroi Airport by Ghent taxi firms, with prior reservation, cost EUR 250 (flat rate). Price adjustments are possible throughout the year. Please contact us.
By high-speed train
The closest international railway station for high-speed trains is Brussels South (Bruxelles Midi) railway station (arrival of Thalys, TGV, Eurostar, ICE, etc.). Switch to one of the many intercity trains (IC) to or via "Ghent",

Regular connections by train to Ghent railway station with a journey time of ca. 45 minutes Train schedules are available here.
By car
Ghent is situated at the intersection of two major European highways: the E-17 connects Northern Europe with the Southern countries, and the E-40 goes from the North Sea across to Eastern Europe.
---
↑ Top
The International Association of Forensic Toxicologists - Ghent Belgium